Regular price
Sale price
$20.00
Unit price
per
On Sale
Sold Out
Our hand-poured small-batch Avocado Candle consist of 100% pure beeswax made from the honey our bees consume. Burn Time is about 12hrs
Ingredients

100% Beeswax, natural dye, cotton wick
How to use

1. Light with a match or lighter
2. Reuse until the candle reaches the end of the wick
3. Any remaining wax can be used to make a balm or polish.
Shipping & Returns

Once your order is placed, it will take up to 3 business days to ship. Shipping times vary but typically take between 2-5 days.

If your order is over $100, shipping is free. Otherwise, it is a flat rate of $7.99.

If you are unhappy with your order, contact us within 60 days and we will gladly figure out a solution!
FAQ

How long do beeswax candles burn?—Beeswax is one of the slowest burning beeswax. Burn time depends on size & shape of the candle. For example, this avocado candles can burn for about 12 hours.

Do beeswax candles go bad?—No! They never, ever expire! they may get frosted (a slight white film to them) but that's totally fine! You can either polish them off or leave them as is and burn them.

What is beeswax and how is it made?—Beeswax is a natural wax made by young honeybees. They create this beeswax by secreting it from eight wax-producing glands on their abdomen. It comes out in thin sheets called scales. It is definitely one of nature's many marvels!

Are beeswax candles toxic—No! They are the only candle that is 100% non-toxic and they can actually help purify and clean the air around them.

Where do you source your beeswax?—Our beeswax comes from our apiary in Merced, our uncle's apiary in Salinas, and other apiaries we partner with in California.
Share
View full details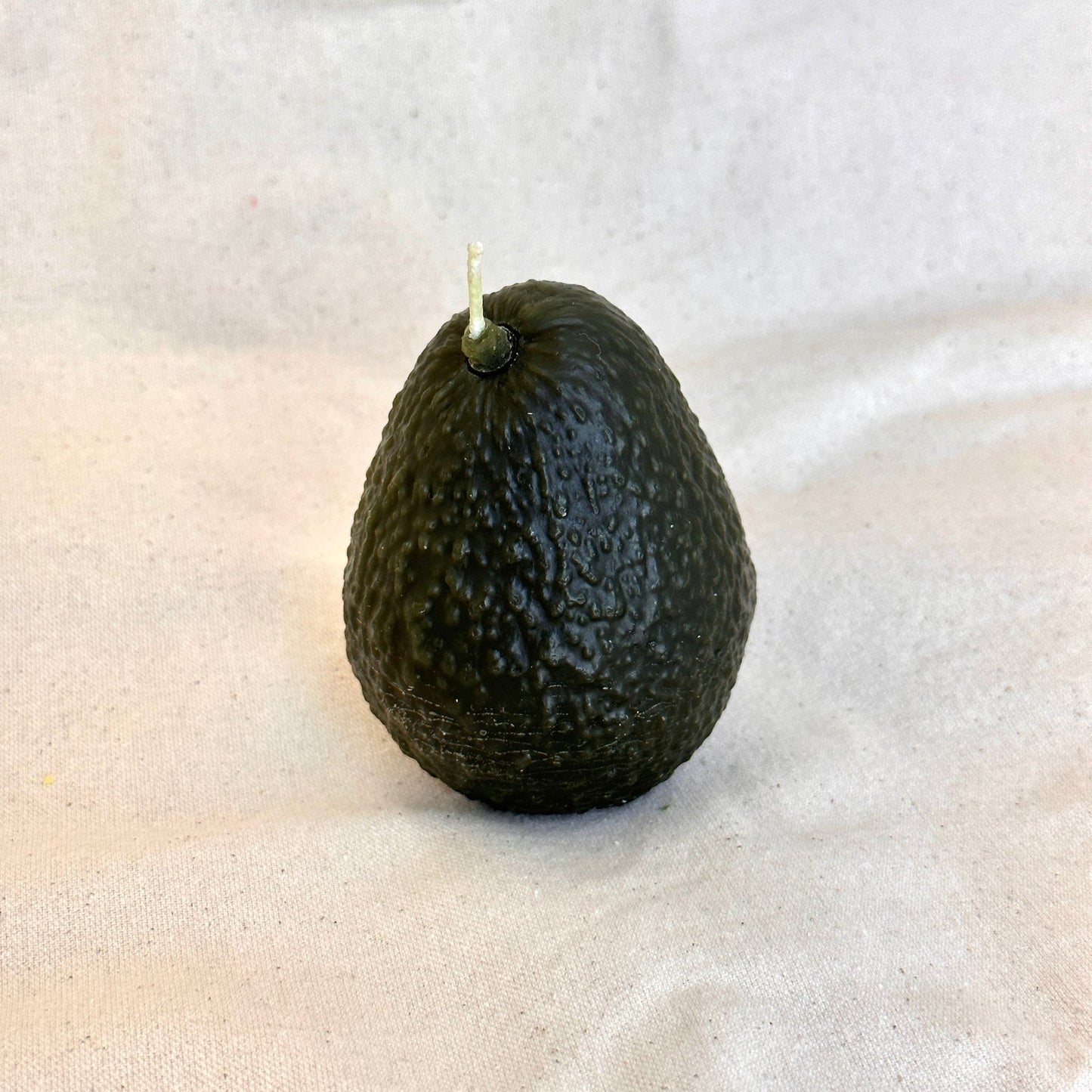 No bees are harmed in the making of our products

Pesticide free and carefully harvested by our beekeepers

by a beekeeper in Merced, California.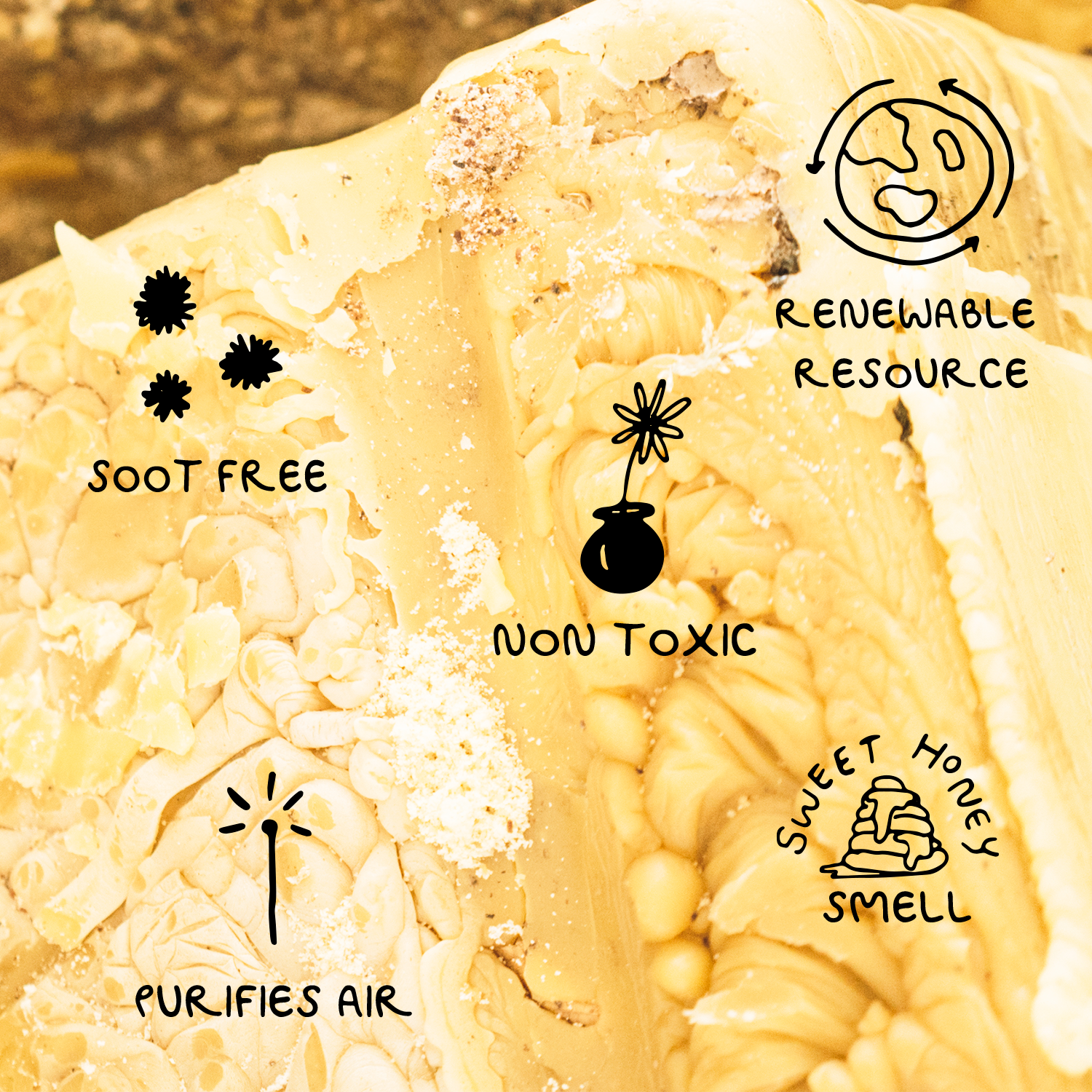 Avocado Candle
Fun fact: beeswax color varies from exposure to pollen, honey, and propolis. Burning our candles are especially good for those with asthma or allergies as they release negative ions that clear toxins, dust, and dander from the air.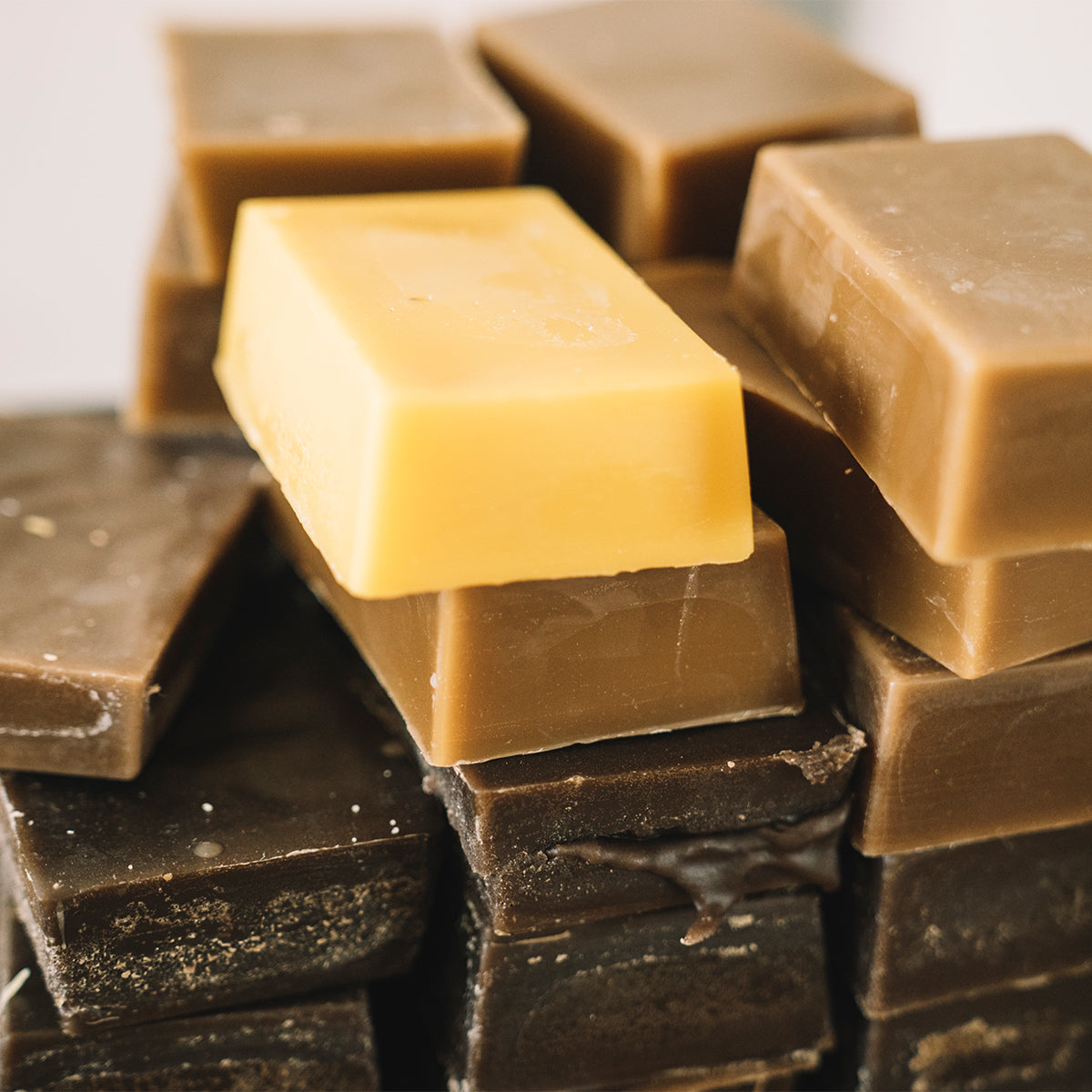 Our Process
Each candle is made by carefully hand-dipping a cotton wick 10 times in a pot of melted beeswax which is harvested on our farm. We are proud to offer you these hand-crafted and sustainably candles for any occasion, made with love by a beekeeper.
FAQs
Where do you source your honey and beeswax?

our honey and beeswax comes from our 10-acre farm in merced, california. OUr uncle's apiary in salinas, california, and from different apiaries we partner with in california.
What are your most popular products?

our top three selling products are our happy honey and strawberry birthday candles.
what makes our happy honey so special?

our honey is harvested thoughtfully and careful in small batches, we never take more than the bees can give, our honey is seasonal and every variety will vary in color, taste, texture, and smell.
Is your honey certified organic?

our honey is not certified organic. bees can fly out a radius of 3 miles from their hive. our farm is only 10 acres big and we unfortunately cannot fully control where all of our bees forage.